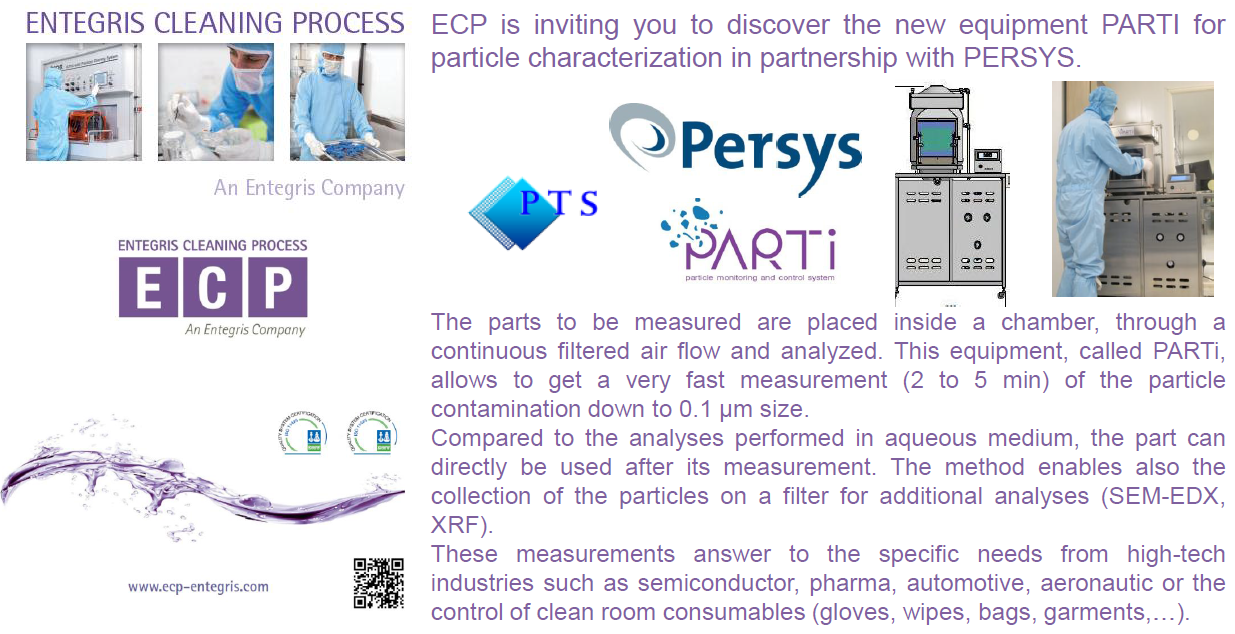 ECP is inviting you  to our demo of the particle counter tool called "PARTi" in close collaboration with the company Persys.
Come and share this new experience in our clean room at Montpellier and take part actively to its performance evaluation.
You are free to bring your own samples with different contamination levels that can be tested during the demo if desired.
Please inform us if you are interested so that we can define together a convenient date for the demo in the period from 30th March to 10th June 2016.
ECP Team